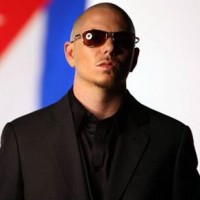 Se pare ca la inceputul saptamanii viitoare, Pitbull se va putea lauda cu un nou album lansat, "Planet Pit", care include colaborari cu o gramada de artisti printre care si Kelly Rowland.
Pe langa Chris Brown, Ne-Yo, T-Pain, Marc Anthony si Enrique Iglesias, Pitbull a colaborat si cu Kelly Rowland pentru piesa pe care o poti asculta mai jos, "Castles Made Of Sand".
"So you try to believe in the castle made of sand / when it falls to the sea and your feet can't find dry land, reach for my hand," canta Kelly pe partea de refren a piesei, care a fost produsa de DJ Frank E si pentru care a mai colaborat si rapperul Jamie Drastik. In schimb, Pitbull e mult mai direct si pare de-a dreptul suparat atunci cand canta "Thank you mom for making me a man, let a mother fucker knock down my castle in the sand."
Castles of sand e un pic mai jos. Sincer, Kelly mai degraba s-ar rezuma la colaborari cu David Guetta. Proiectul cu Pitbull o face sa sune ca Rihanna in "Love the way you lie".
loading...