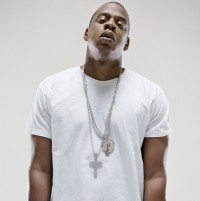 Hip-hoperul Jay-Z a castigat titlul de International Solo Artist in cadrul Brit Awards. In cursa pentru acest premiu se aflau si artistii Bruce Springsteen, Eminem si Seasick Steve, cat si canadianul Michael Buble.
Jay-Z a lansat anul trecut The Blueprint3 cel de-al 11-lea album de studio, discul completand trilogia The Blueprint, precedat de atat de aclamatul
The Blueprint
(2001) si urmasul sau The Blueprint: The Gift & The Curse (2002).
Rapperul american va canta in cadrul festivalului Isle of Wight in aceasta vara.
Albumul Jay Z-Blueprint 3 este distribuit in Romania de A&A Records/Warner Music Licensee si disponibil pe
www.alma.ro
loading...