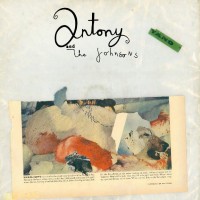 Antony & The Johnsons este un proiect muzical experimental sustinut de Antony Hegarty si diferiti alti artisti. Au debutat in 2000, cu LP-ul "I Fell in Love with a Dead Boy", care includea un cover dupa "Mysteries of Love". In octombrie au lansat albumul "Swanlights", un disc care vine dupa succesul albumului "The Crying Light" din 2009.
Swanlights cuprinde nu mai putin de 11 piese, printre care si un featuring cu una dintre cele mai controversate artiste, Bjork la piesa Fletta. Albumul "Swanlights" incearca sa continue munca lui Antony in ce priveste conexiunea sa cu lumea naturala. Hegarty este cunoscut pentru vocea sa extrem de cameleonica, Bjork declarand la un moment dat ca vocea lui Hegarty ii amintea mai degraba de o cantareata de culoare. Hegarty are un timbru vocal cu adevarat intoxicant, un mix bizar de Nina Simone si Boy George.
Tracklisting:
1. "Everything Is New" - 4:32
2. "The Great White Ocean" - 4:59
3. "Ghost" - 3:08
4. "I'm in Love" - 3:52
5. "Violetta" - 0:35
6. "Swanlights" - 6:08
7. "The Spirit Was Gone" - 3:17
8. "Thank You for Your Love" - 4:14
9. "Fletta" (with Bjork) - 4:23
10. "Salt Silver Oxygen" - 3:52
11. "Christina's Farm" - 7:21
loading...